---
What Is An Auction?
Are There Different Types?
Attending an auction is an exciting experience for some and a way of life for others. The good people of our community are more than just customers; they're our guests, our friends, and some are even our next-door neighbors. At an auction, you never know whom you'll run into or what treasures will be sold. In our vast experience in the business, we've encountered many people who didn't really understand what the different types of auctions are and why they may be a good fit for them whether they were looking to buy a home, sell a home or simply bargain shop. We'd like to set the record straight regarding many of the common myths that exist around auctions.
To begin, let's take a look at what an auction is. Simply stated, auctions are the process by which goods or property are sold publicly to the highest bidder. At Cope & Associates auctions, eager buyers line up early to get their unique bidder numbers after signing a few terms of the auction and a quick chat with the friendly, familiar faces behind the counter. They make their way around the property and inspect what is to be auctioned off that day.
---
Types of Auctions
Absolute
An absolute auction is exactly what the name implies. It's where all goods and/or property are sold to the highest bidder. In an absolute auction, there are no reserves. As a result, this type of auction can be high risk or high reward. Many factors play into whether or not an absolute auction is best if you are looking to sell your property. Our experienced team would love the opportunity to discuss your individual needs and determine if this type of auction is a good fit.
---
Types of Auctions
Pending Owner Confirmation
In a pending owner confirmation auction, the seller of the property or goods being sold must confirm the highest bid. Unlike an absolute auction, the highest bid is subject to any reserve the seller has established and final confirmation of that bid. This type of auction is the most common. Like absolute auctions, many factors go into determining which auction type is best for sellers and while these are the two main types, the beauty of auctions is that they can also be customized to fit the unique needs of each client.
---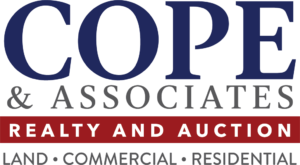 If you are interested in attending one of our upcoming auctions, or if you're a seller or real estate agent who'd like to learn more about whether or not an auction could be the best option, please call our office at:
615.384.7500
---
Auction Terms
Real Estate
15% non-refundable deposit required sale day with proof of funds (bank letter). Balance due at closing within 30 days. Earnest money is subject to forfeiture if the purchaser does not close in 30 days.
Personal Property
To be paid in full by cash, check, or credit/debit card on the day of sale. A finance charge of 5% will be applied to each transaction where payment is made with credit/debit cards.
Lead Based Paint Disclosure
Homes built prior to 1978 may be subject to lead-based paint hazards. All information obtained from sources deemed accurate, but not guaranteed. Auctioneer suggests you use necessary due diligence to ascertain both the condition of the property and the value prior to bidding. Announcements made the day of sale take precedence.
Pick And Choice
See how we do our pick and choice at our auctions. This is a Video from one of our past auctions explaining how pick and choice is done.